As the last full day of the trip, everyone did their last minute purchases including Brew-thru t-shirts (I went with the green this time). My SO and I went to Sonic for my first time. It's a shame there aren't any around MD, despite plenty of TV advertising that implies the contrary (the nearest one is 84 miles away). In addition to my cheeseburger, I went with a cherry slushie that hit the spot. After some seasoned shrimp for dinner we held our semi-annual fireworks showcase. We upgraded our set this year, but it started repeating itself after a while. There are only so many ways you can fire sparks without repeating. Other people along the beach were launching real fireworks that we learned were available in South Carolina (and illegal to use in NC).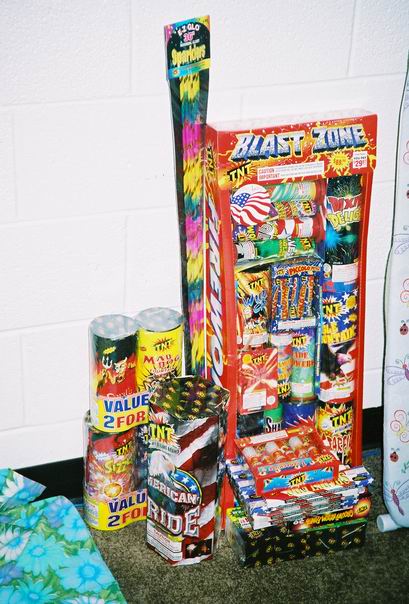 Legal fireworks don't leave the ground.

Afterward, we went out to the deck to look at the meteor shower. I saw two "shooting stars", but by 11 we had all had enough and went inside for one last game of Taboo. I was suddenly very tired, but I pressed on since it was the last night in the OBX afterall.