I recognize that this might be too personal for some readers that haven't visited too often, but how many of us have some matches in the bathroom? It's okay, go ahead and raise your hand since I doubt anyone is sitting next to you at the computer. The idea of lighting a match to counteract that not-so olfactor-loving bathroom odor has been a phenomenal event ever since I first saw them used in my late grandparents' home. Before then, I'd rely on the unreliable bathroom vent/fan (that we all know doesn't do anything), a window (which helped a bit except if you got a whiff outside), or an air freshener (that only made the smell worse and spread even further).
For the longest time, whenever I'd visit my grandparents and use the little boy's room, I'd see the matchbook on top of the toilet, but never figured out their use since there were no candles anywhere. Finally, I discovered, or rather had it explained to me, that after you're done with your business, for the sake of anyone within a mile, please please please light at least one match so we don't have to learn-by-smell what just happened in there. Are you uncomfortable with this topic yet?
If you haven't used matches to cover-up your business, let me have the honor of breaking you in with the greatness that they bring. Trust me, you're far better off smelling the burnt carbon of a match than any air freshener out there. Those sprays only push things around and never get rid of the smell. Though I have not run my unofficially official unscientific non-clinical trial yet, I believe a match actually absorbs the smell while it burns and then overwhelms the predisposed smell you left once the match is blownout and has time to smoke. I've been asked about match placement for maximum smell...well, just about anywhere in the bathroom will do the trick since it's just that good.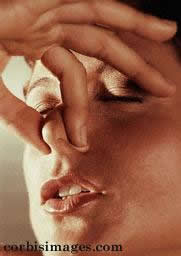 I decided to write about this topic that's near and dear to all of us after taking two matchbooks from a restaurant in DC. Those in the elite matchbook circles know this one place offers an astounding 40 matches per book, so it was a good time to stock up. Don't worry, I don't go around grabbing every matchbook I see, but even when my inventory is low, I'm allowed to be selective.
-----------------------------------------------------------------
For the rest of my blog full of rants, raves, and even worse attempts at humor, its current address is:

http://bandtcrowd.blogspot.com